String Musicians for Recording Studios and Sessions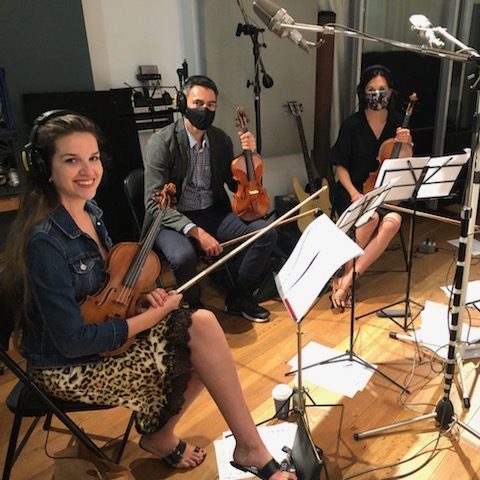 Lushous Strings are available for for recording for albums, original works, movie soundtracks, advertisements, TV , radio and much more…
Hire Lushous Strings for your studio recordings in any combination.
We are available for short or long sessions depending on how many tracks need to be played.
Lushous Strings have recorded in many Studios across Sydney and Brisbane including Sydney's 301 Studios, Trackdown studios at Fox Studios and Electric Avenue Studios.
Lushous Strings have string music recorded for:
Happy Feet 1 & Happy Feet 2, Australia (Baz Luhrmann), Mao's Last Dancer, Lego Movie 2, OPTUS Advertisements, TELSTRA on Hold, A Place to Call Home TV series, Damien Leith,  Angus & Julia Stone and Rodric White (3rd album project 2022).